Today's business environment demands that a company have a visible and usable website.
Make sure you're working with a web design business that understands how to succeed in the digital era. This is the case, for example, if your plan fails to take into account how rapidly changing online trends affect your business strategy.
Sunshined Web Design organizes an initial consultation with its clients to obtain a better understanding of their needs and goals, as well as their current brand strategy. Calls like this are essential for in-depth competitor analysis and a thorough digital strategy, which is the responsibility of the digital strategist.
The Sunshined Web Design team will use the brand strategy document generated in step 1 to construct a personalized digital plan after the kick-off call. Depending on a client's goals, target audience, and the upgrades a website or app requires to be successful, each strategy is customized.
In order to record the present platform's features and functions, our team will work closely with information architects. As a consequence of this collaboration, they work together to produce a new and enhanced user experience, documenting all parts for future usage.
Designing wireframes, which are basically blueprints for a website's structure, follows approval of the site's architecture. To generate a static image-like design of what the web pages would appear like to the user, web designers add colors, logos, and branding aspects to the wireframes.
Once the concepts have been accepted, the next step is to put them into action. While the front-facing interface is created by front-end developers, and the back-end developers establish the content management system and link that dashboard to the front-facing interface, this is the process that takes place.
To guarantee that every aspect of the website or mobile app is working properly, team member, including developers and Sunshined Web Design will test every aspect of the website or app before it goes live.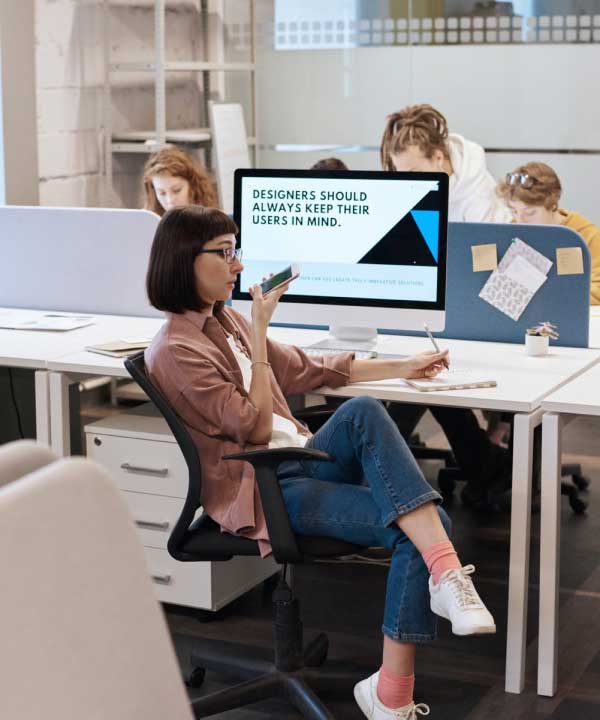 We assist companies in gaining an understanding of the part that digital may play in the realization of strategic possibilities and the resolution of real-world business issues, while maintaining a constant emphasis on the experience of the customer and the outcomes created.
Experienced Professionals
Since 2012, we have been designing and creating websites in addition to various online apps. Our specialists have received training, passed certification exams, and had extensive experience working with a wide variety of internet platforms.
Transparent and Communicative
Complete visibility of the project as well as many open communication channels right from the start. We are here for you whenever you require us, and we will keep you abreast of any developments concerning your project.