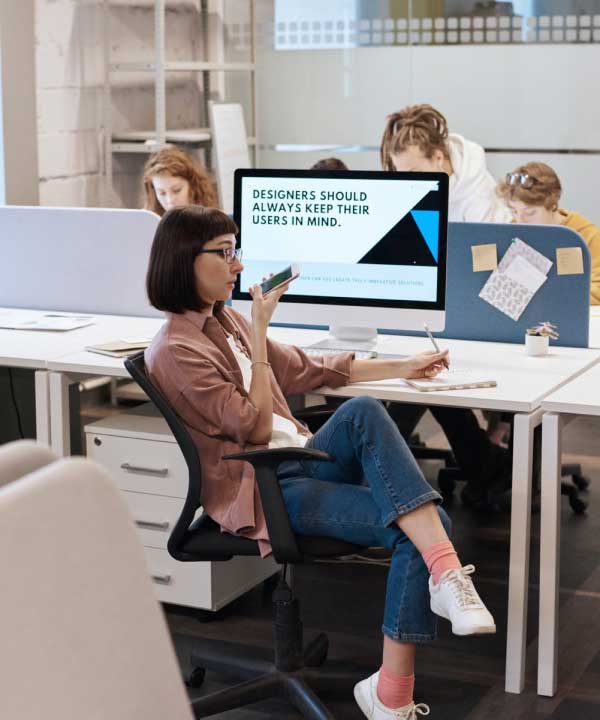 As your partner in information technology, Sunshined Web Design can help you shift away from outdated systems and procedures and toward customized information technology services that will enable you to cut costs, boost productivity, and increase performance. We begin by defining the solution based on the requirements of your company.
Our team approaches our projects with an eye toward the business side of things, using technology as a method to find a solution to a problem rather than pushing a preset tool. When designing efficient and cutting-edge apps, we take into account both the challenges that our customers are attempting to conquer and the objectives that they have set for themselves. The foundation of the enduring connections we've had with our clients throughout the course of our company's existence has been the importance we place on establishing IT partnerships with those clients. Our web design, logo design, and web development services will significantly improve the visibility of your company on the World Wide Web. Our brand tenders combine a robust dose of brand strategy with a large helping of creative juices, and then they stir in the most recent developments in website UX and UI design and programming.
Through strategy, research, design, and technological innovation, our team assists our customers and business partners in conceiving of long-term digital transformation. Our guiding principles are the foundation upon which we build a culture and atmosphere at work that places an emphasis on inclusiveness, support, and professional advancement.
You can count on us to be open, personable, and innovative. We're also reliable. We're in business because we make our customers' lives simpler. In our work, we listen carefully, seek out other viewpoints, treat others with respect, communicate openly, use blameless problem resolution, and keep our promises. Our clients consistently want to collaborate with us because they like working with us.